Hey what's up folks! Thanks for stopping by and checking out my new post.
Today, I'm going to discuss with you 5 Proven Methods to Stay Motivated as a Blogger.
As a blogger, there will be times you will lose the motivation to blog.
Whether it be a personal or family issue.
You're not seeing results fast enough.
You dived into a state of laziness.
You have become occupied with distractions that are taking away from your productivity.
Or you just don't feel like blogging at all, and feel stuck.
We've all been there at some point or another in our blogging journey, and let me be the first to tell you…
IT SUCKS…
You start feeling like crap because you see other bloggers making progress, making money, serving their audiences…
But you feel stuck and your motivation has depleted to almost 0.
Well, there's hope for you 🙂
In this article, I will show you 5 surefire methods to keep your motivation sky-high and at peak levels so you can make leaps and bounds as a blogger.
So without further ado, let's begin…
Read Other Blogger's Income Reports
I like to read fellow blogger's income reports from time to time to inspire & motivate me, and also to remind myself that making life-changing income as a blogger is possible.
If they can do it, you can do it too.
These super successful bloggers don't possess any superpowers or have been sprinkled with fairy dust to turn them into a success machine.
They are regular human beings just like me and you. They just decided to take massive action on their goals, stayed persistent & consistent, and ultimately are enjoying the rewards and fruits of their labor.
My advice to you is to pick a few bloggers you admire & respect and read through their income reports(if they make them available).
When you are feeling down and unmotivated, reading through income reports will spark a fire under your ass to get back to work because it will show you making serious money blogging is possible.
Attend Conferences
You should really consider attending blogging conferences so you can network with other bloggers, especially ones that are in the same niche as you.
By attending conferences, you will be able to attend workshops so you can learn new skills and stay up to date on the latest trends.
You can also meet vendors that can show you the latest software & tools that you can use to optimize your blog and business. Or you can connect with exhibitors that can show you awesome affiliate products you can promote to monetize your blog.
My favorite reason for attending conferences is to network with other bloggers.
You will meet other bloggers who're as passionate as blogging as you are, and you can bounce ideas off of each other. You can share tips, advice and best practices to help each other grow.
My humble advice is to invite a few bloggers you've connected with at the conference out to a bar or restaurant for dinner and drinks.
In this relaxed setting, you will really get people to open up to share what's working in everyone's business and most importantly form friendships & bonds.
I really encourage you to look online for upcoming conferences and try to make plans to attend. I promise you it will double or even triple your motivation.
Attend Local "Meetups"
Attending local meetups is a good way to meet more bloggers in your local area and boost your motivation.
If you are not familiar with meetups, they are basically local events you can find on Meetup.com. There are events taking place in all kinds of niches imaginable.
Meeting other bloggers in your local area is a win-win for everyone because you can share ideas, keep each other accountable, or meet up with them at your local coffee shop to work or talk shop.
If a "Bloggers Meetup" doesn't exist in your city, take it upon yourself to create one! You will be surprised to see how many people will come out to your event because they desperately want to be around like-minded people.
Take a Short Break
If you have been feeling unmotivated, burned out, or overwhelmed, consider taking a short break.
What I mean by taking a break is to step away from blogging and all things digital. Basically you want to "unplug" and go on a digital detox.
Try to take a short vacation to get your mind off your blog, analytics, social media, etc. The benefits you get from taking a break is your mind will be calm and at ease.
When you come back home you will have clarity, a newfound sense of motivation, and be able to knock out blog posts like a beast!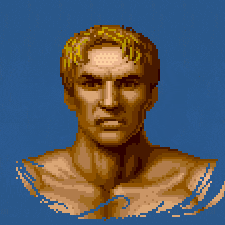 Exercise
Last but not least, my final recommendation to stay motivated as a Blogger is to start exercising.
"I know what you are probably saying. What does exercise have to do with motivation?"
or
"I've never exercised in my life! I don't even know where to start?!!?"
Calm down, you don't have to be an Olympic athlete or a bodybuilder to start exercising.
And little do you know, exercise is one of the main drivers in boosting your energy levels, which translates to keeping your motivation high.
You don't have to lift weights or run on the treadmill to get a proper exercise. You can start out by walking around your block, doing a light jog, jumping jacks, pushups, etc…
Get your blood flowing and your muscles loose. By exercising you will release the stress that has built up inside of your body, be full of energy, and you will be motivated to keep pushing forward.
In conclusion, these 5 proven methods to stay motivated as a blogger are legit. I use them and they have helped me tremendously to get out of temporary ruts or to get unstuck.
If you have any other methods you use that I haven't mentioned, please post them in the comment section. I'm curious to see what you ladies and gentlemen do to stay motivated. Or feel free to comment on the methods I listed out in this article.
Thanks for stopping by and see you in the comment section below!