Hello everyone! Welcome back to My Freedom Passport!
In this article, we are going to discuss 5 Advantages of Affiliate Marketing.
Affiliate marketing is a great and quick way for bloggers to start bringing in some income without going through the hassle of creating your own product.
By just signing up with a company that has an affiliate program, you can easliy start promoting their products and earn a commission each time someone buys through your affiliate link.
So let's dive deep into the 5 advantages of Affiliate Marketing.
You don't have to create a product of your own
One of the main advantages of getting involved with affiliate marketing is that you don't have to create your own product.
Creating your own product can be very daunting and time consuming.
And if it doesn't sell well or sell at all….welp…
Then you just lost valuable and time (and in some cases lots of money) that you can't get back.
Not too mention it can be a total downer and you may lose the motivation to continue blogging.
With affiliate marketing, all you need to do is sign up with an affiliate program/network and start creating content around the product.
If it sells well, then great! You've made money!
If it doesn't sell well, then that's not a problem because you did not spend any time or money creating the product. So no love is lost.
Low Start-Up Costs
As a blogger, affiliate marketing provides you with a way to start making money with very low expenses and start up costs.
You can launch your blog for as little as $2.95 a month and get up & running quickly.
I have a free 5-day mini-course where I walk you step by step on setting up your first blog and get it up and running to make money. You can access it here.
Other income streams have a barrier to entry in which you need a sizeable investment to get started.
Affiliate Marketing is the total opposite where you can get started with low costs.
It's Truly Passive Income
With affiliate marketing, you can really make money as you sleep. No Bullsh*t.
As long as you are providing value to your readers, optimized your posts for SEO, and constantly in communication with your audience through email, social media, etc, you can make sales during your nap time.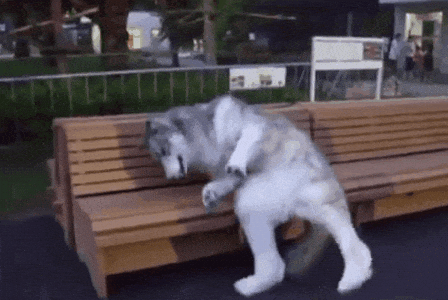 Payouts can be HUGE
Depending on which products you choose to promote to your audience, payouts can be significantly HUGE.
The right product matched with the right audience can bring in insane amounts of money and literally set you up to become a full-time blogger.
There is one major caveat to make this happen…
You need to have an audience that knows, likes, and trusts you.
And the only way to develop this relationship is to give tons of value up front.
When you give valuable content upfront and gain your audience's trust, you will be able to promote a related to your audience, and they will have absolutely no problem buying from you since they trust and respect your opinion and recommendations.
Trust is the name of the game folks.
Get Paid Regularly
Last but not least, the final advantage of affiliate marketing is that you get paid regularly, usually on a monthly basis.
With most affiliate programs, as long as you fill out your tax information and give them your bank or paypal info, they will pay you on time.
Some affiliate programs will even mail you a paper check if that's your sort of thing 🙂 But since we are in 2020, electronic payments is the fastest way to get your payout.
There a few programs that will withhold your payment until you make a certain amount of sales or until you reach a certain minimum monetary threshold.
This is normal since they just want to know that you are serious and legit.
Also, they want to lower their transaction fees and they can do so by making sure the payout to you is high enough to warrant the transaction fee.
In conclusion, these are only 5 advantages of affiliate marketing that I listed.
There are a lot mor, but that would take ages to discuss.
So let me ask you, what are some other advantages of affiliate marketing?
Feel free to share in the comments below!
Also share this post if you found it valuable! See ya!