What's up everyone! Long time, no see!
I had to take a short break from blogging to work on another project, but I'm back to provide all of my readers with more valuable content!
In this article, we are going to discuss the 10 Best Blog Niches That Drives Massive Traffic (and Makes a Hell of a lot of Money TOO!)
When you launch a blog, there's no point in having it sit on the internet with absolutely 0 traffic coming to it because readers are not interested in the topic you are writing about.
If you have a blog bragging about what you did on the weekend, I can promise you that you won't get any traffic.
The reason why…people don't care about you. They only care about how you can help them solve a problem. And rightfully so!
And the niches I am going to share with you solve some of the biggest problems people face everyday!
And when you solve problems, you gain a bigger audience and you can also make money if you have the solution to their problem.
So without further ado! Let's begin!
(p.s. this list is in no particular order)
Health & Fitness
Health & fitness is one of the leading industries on the planet with revenues topping out close to $100 billion a year.
More and more people are becoming obsessed with their health and will do almost anything to look younger, lose weight, have more energy, and just overall feel better.
That opens up opportunities to health & fitness bloggers to get a piece of the pie.
If you have experience on losing weigt, you can inspire others by sharing tips on what worked for you so others can benefit.
If you are a personal trainer, you can share techniques and your proffessional knowledge through your blog to help your readers get in shape.
Needless to say, the health & fitness niche gets loads of traffic and if you are providing high-quality content, you can sell products and services to drastically increase the size of your bank account.
Personal Finance
If you have experience getting out of debt, good at budgeting & saving money, or you may happen to be a thrifty shopper, think about creating a blog surrounding personal finance.
Look, let's be real for a second. Most people are in some type of debt and are looking for a way out.
People are searching the internet looking for tips and are looking for side jobs they can do to make more money to pay off bills, save money for their dream home or just be financially free.
If you have experience and knowledge about personal finance-related topics, you should share it with others. If they find your content valuable they will share your blog with their friends, families, and colleagues.
Oh, and I bet you're wondering how can a blogger make money in the personal finance niche?
Well, the top personal finance bloggers monetize their blog with affiliate offers from credit card companies, advertisement revenue, offer coaching services, sell digital information products/courses on saving money/personal finance, take on paid sponsorships, etc.
This is a very lucrative niche you should consider joining if you have and interest in personal finance. Even if you are currently on a journey of becoming debt-free, you start a blog sharing your experiences to help others just getting started.
Love & Relationships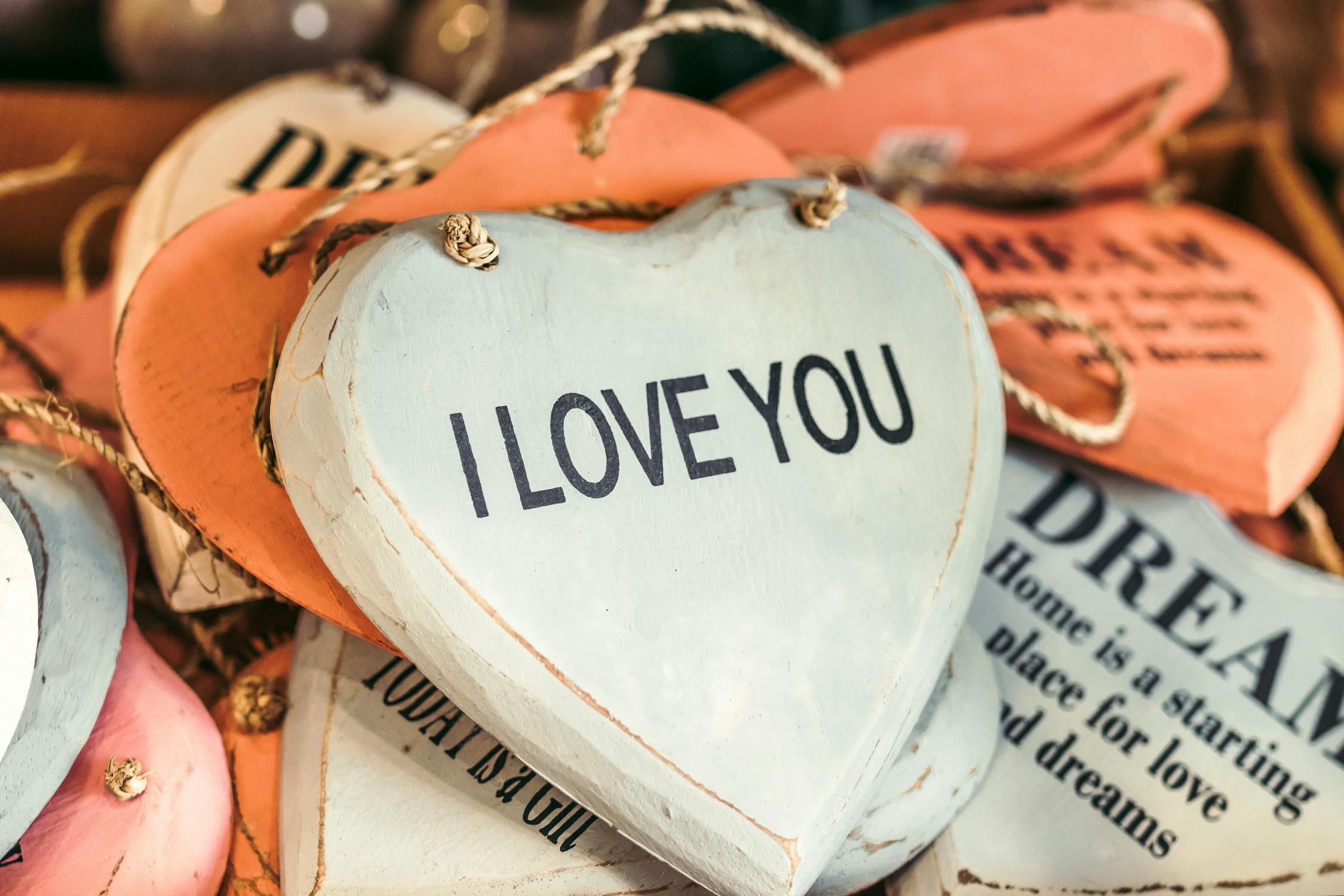 Everyone wants to find love, be in love, or feel loved.
It's human nature.
If you have experience of being in romantic relationships, you may want to look into joining this niche.
There are many single people looking for advice on how to find love or the right person for them.
There are plenty of couples looking for guidance on how to keep the fire in their relationships going.
There are also people that need help fixing issues and problems that they have with their significant other.
Needless to say, there are alot of problems that need solving in this niche and you can be the one to answer the call and become a hero.
You can dive into this niche if you're welle experienced and have a passion for helping people.
You can make money from your blog by promoting affiliate offers to dating sites for singles, offer coaching services & relationship counseling, and sell digital courses.
Parenting
Ahh good ole parenting.
There are many parents (especially new ones) looking for ways on how to manage their kids and household, so they turn to the internet.
If you are a parent you can launch a blog sharing recipes kids would likes, raising kids advice, work from home opportunities for stay-at-home parents, etc.
This is a very popular niche which is not going anywhere because people will always keep popping out little rugrats *cough* kids.
As far as making money, you can promote affiliate products to toys, kids stuff, baby supplies. You can also generate ad revenue from people coming to your site.
Travel
This can be a fun niche if you have the funds and the time to travel around the world.
Travel bloggers are making a mint through brand deals, sponshorships, promoting affiliate offers, advertisement revenue, digital courses and other revenue streams.
The best way to grow in this niche is to travel to popular and "not so popular" destinations and blog about your experience.
You can write about ticket prices, your flight experience, the hotel you stayed in, the food, local attractions, etc. The list goes on and people are HUNGRY for this information so they can plan their own trips and vacations accordingly.
Also if you can pair your blog with a YouTube Channel, expect your audience and traffic to grow leaps and bounds.
Here a few travel blogs you can view for inspiration:
Beauty
Now this is a niche I don't know too much about, because obviously I am a guy and I'm not into female beauty products.
What I do know is the beauty niche can be lucrative especially if you have established YouTube and Instagram accounts and continuously push out content.
I am aware that alot of beauty bloggers make their money from affiliate marketing, brand deals and ad revenue. Im personally not aware of other revenue streams than those so maybe someone can comment on it in the comment section.
If you're into makeup and that sort of stuff, this might be the perfect niche for you.
Fashion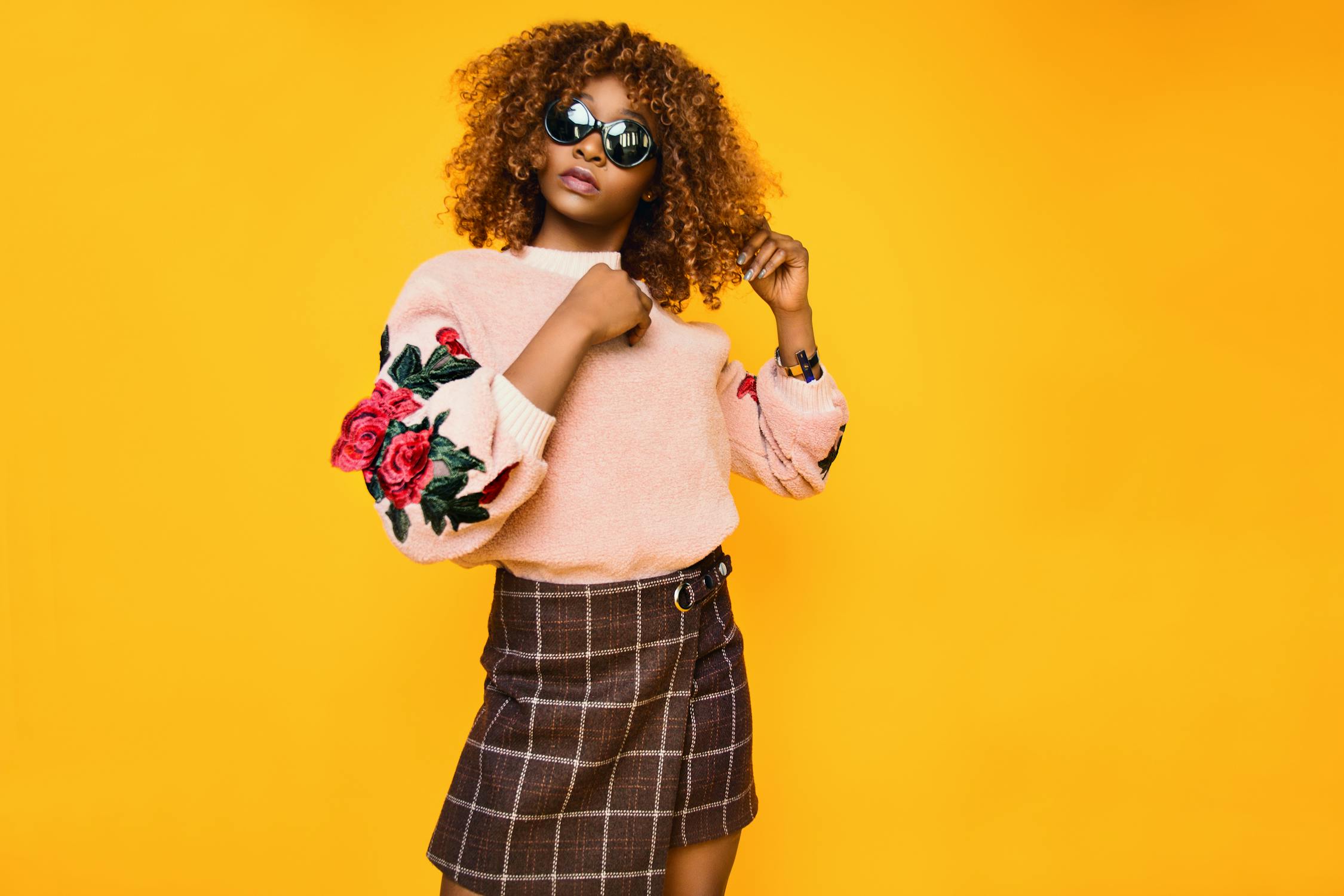 If you happen to be a fashionable dresser and know how to put yourself together well, the fashion niche is the perfect niche to blog in.
Anyone can get in this niche no matter if you're a male or femal. As long as you are a good dresser and up to date on the latest trends, you can do well.
But you need to realize that the only way to establish yourself within this niche is to niche down into a sub-niche.
You can't dress for everyone, because you won't reach anyone.
Here are a few examples of fashion sub niches for men's and women's fashion.
Women's Fashion: Swimwear, Islamic Fashion, Corporate Fashion
Men's Fashion: Gym Wear Fashion, Men's Suits, Streetwear
The main revenue streams fashion bloggers make money on their blogs is from brand deals, fashion/styling consulting, sponsored posts and ad revenue.
Needless to say, this can be a very profitable and fun niche to jump into as long as you niche down into a sub-niche and provide immense value.
Photography
Bet you didn't think Photography would be one of the best blog niches to get into!
Yes, photography bloggers are getting massive amounts of traffic and making lots of money too.
If you are a novice or an experienced photographer, you can share tips, tricks, and "how-to" tutorials, and do camera gear reviews.
The cool part about this niche is that you don't even need to be an expert to start blogging.
As long as you know a little bit, you can share what you know with the world, because there will always be someone who know less than you (a.k.a. newbies).
The way photography bloggers make money is by doing reviews on cameras and camera gear and promoting affiliate links for the products they review, selling information products on photography and using phot editing software, selling presets for photoshop, and ad revenue.
If you have a passion for photography, you should consider launching a photography blog and sharing your knowledge with the world.
Here are 2 popular photography blogs you should check out to get a dose of imspiration.
Personal Development
Personal development is an awesome niche to blog about because you genuinely care about people and want help them become a better version of themselves.
Besides this blog, I have a personal development blog which I help people change and grow their mindets so they can achieve success.
My blog is called NVR_QUIT.
Id appreciate if you could take a moment and check it out 🙂
As far as launching a blog in the personal development space, you really need to niche down to a specific topic or sub-niche.
You don't want to be general and broad because you won't attract or keep anyone around.
You also want to solve a problem within the sub-niche. This is huge in the personal development space because people are looking for solutions to their personal problems or they are looking to get "fixed".
Here are a few sub-niches in personal development you can niche down to:
Meditation
Productivity
Mindfulness
Managing Stress & Anxiety
Confidence
Leadership
Mental Health
These are only a few, but if you can establish yourself in a sub-niche, you will get a more targeted audience that will stick around, engage with you and buy your stuff.
As far as revenue streams, you can sell courses, make money from ad revenue, promote other people's courses for commission (affiliate marketing), sell physical products like posters, journals, and merch.
The best part of the personal development niche is that it's evergreen.
Evergreen means that the content will stay relevant for a long time and will not become outdated next year, unlike niches such as technology, fashion and beauty. These niches become out of date every few months or every year and you have to keep up to date on trends to put out more content.
The world is your oyster when it comes to the personal development niche.
Just make sure you genuinely care about helping people and take the first step and get to blogging.
Make Money Online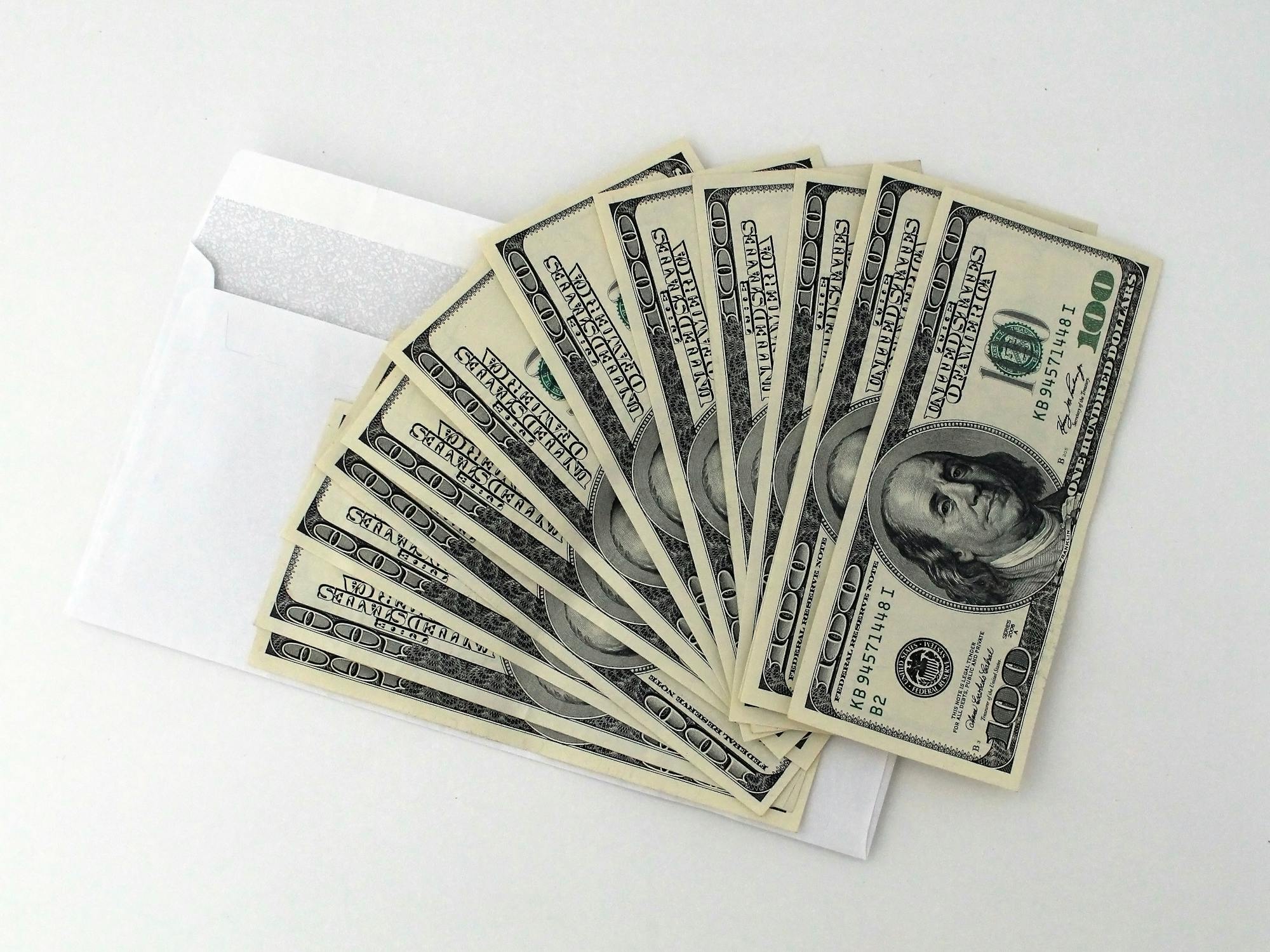 Last but not least, the Make Online is the best and most profitable niche simply because everyone wants to make money out of a soul sucking job.
People are looking for a way out of their current situation and more importantly they want time and life freedom so they can travel and spend time with the ones they love. Not too mention make alot of money at the same time.
People are willing to pay top dollar to help them make money online. And if you can help get them results, the world is yours. Just make sure you are ethical and moral when if you hop in this niche.
I know you've seen plenty of ads of how to make money online, but truth be told, most of those advertisements are get rich quick schemes. You want to stay as far away from those as possible.
The bloggers that are giving massive value upfront before selling products are the ones that stick around for the long term.
And that's how you need to operate if you want to become successful in this niche.
Make Money Online bloggers make money from all kinds of income streams such as affiliate marketing, coaching, consulting, selling digital courses, membership sites, done for you services, freelancing and ad revenue.
Without saying anymore, the make money online niche is the biggest niche out there. Just tread carefully.
In conclusion, these are the 10 Best Blog Niches That Drives Massive Traffic (and Makes a Hell of a lot of Money TOO!).
There are plenty of other niches that are extremely viable to get into, but from what I'm seeing these are the best.
If you want to research more profitable blog niches feel free to download my free PDF: 100+ Profitable Blog Niches. Here I show you over 100+ niches that are very profitable that you can be sure to make money on.
I hope you enjoyed this article. Please comment below and let me know which niche you are in and plan to join and why you picked the niche.
Until next time, See ya later!